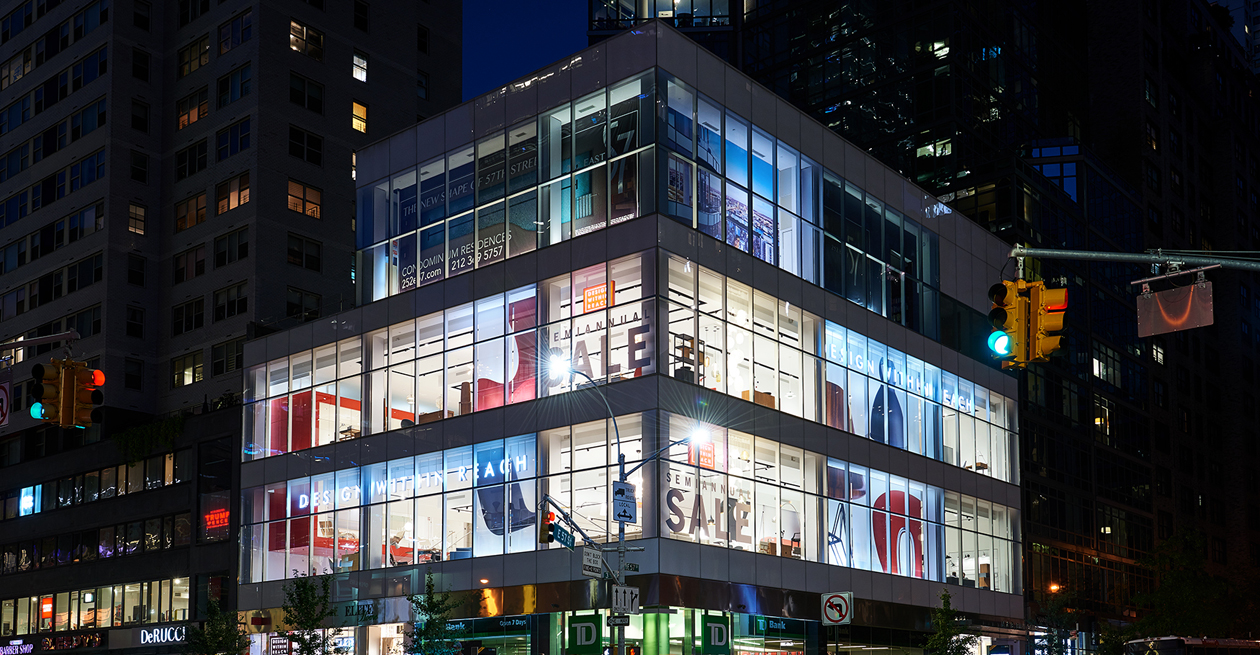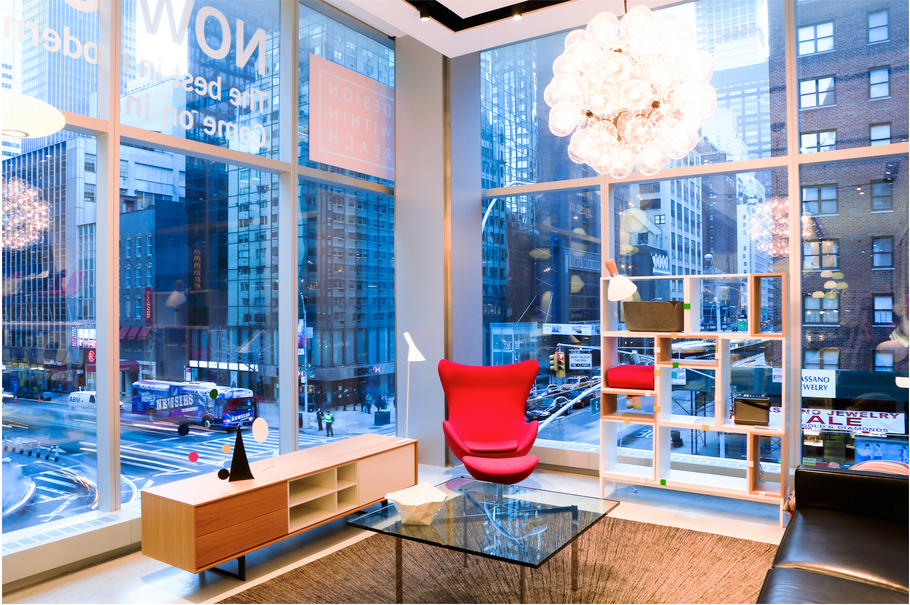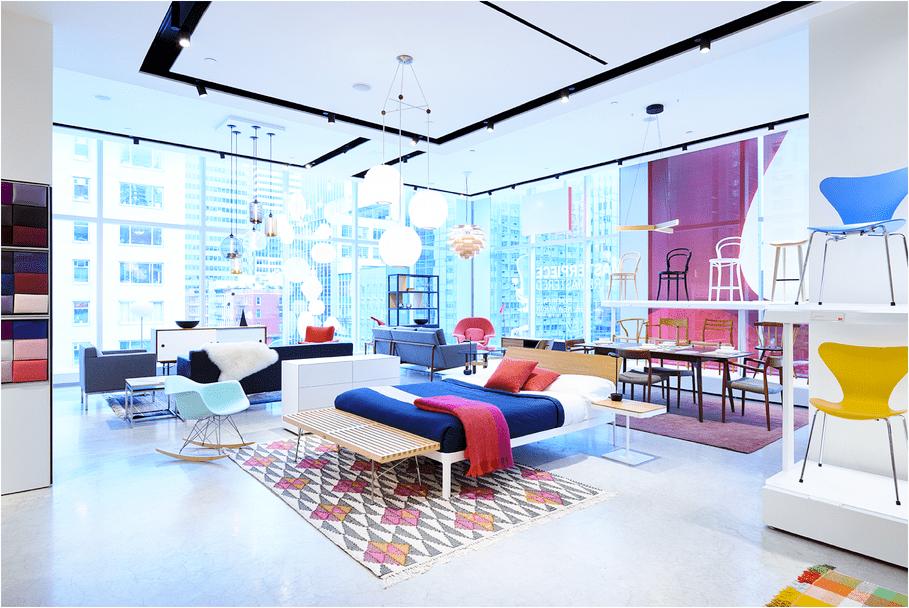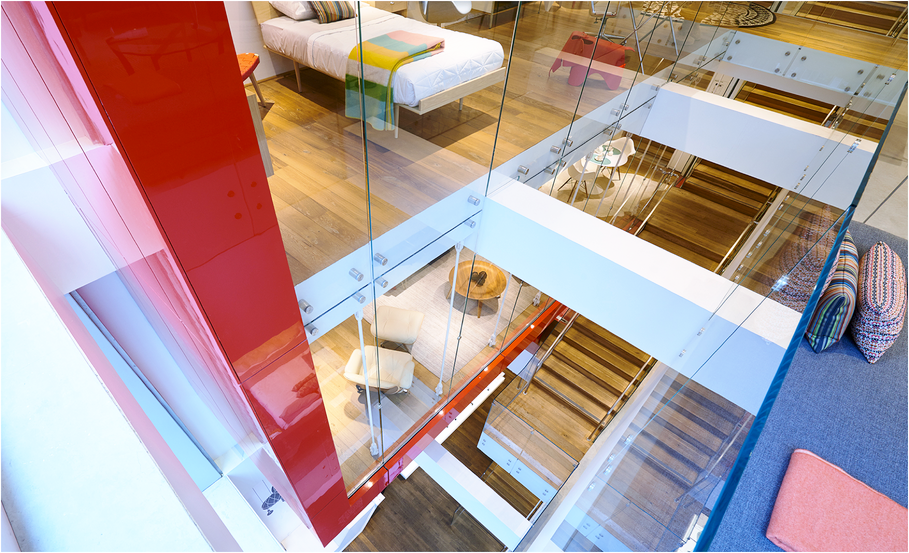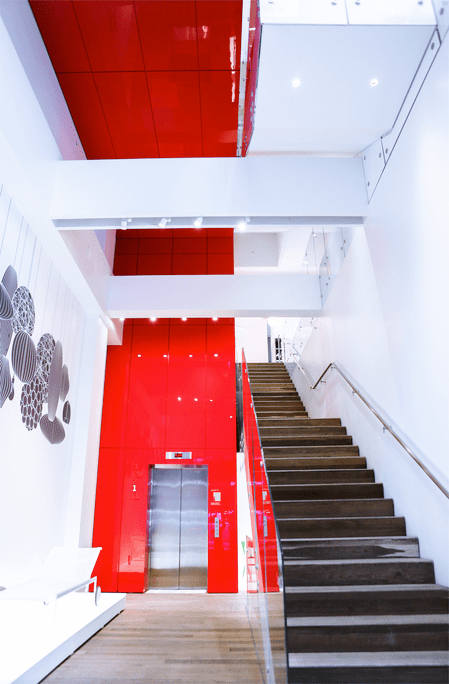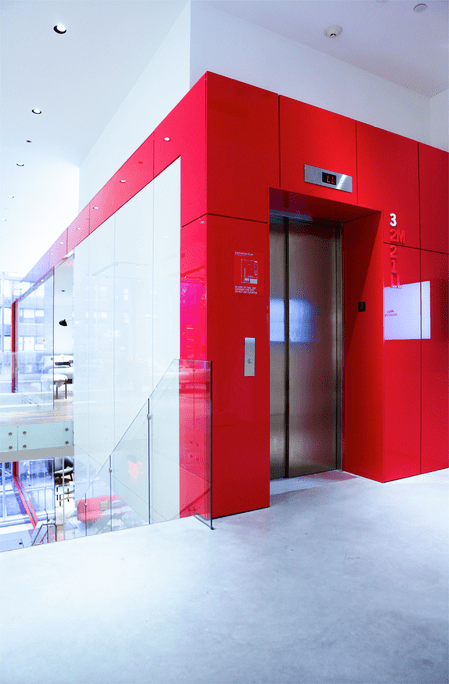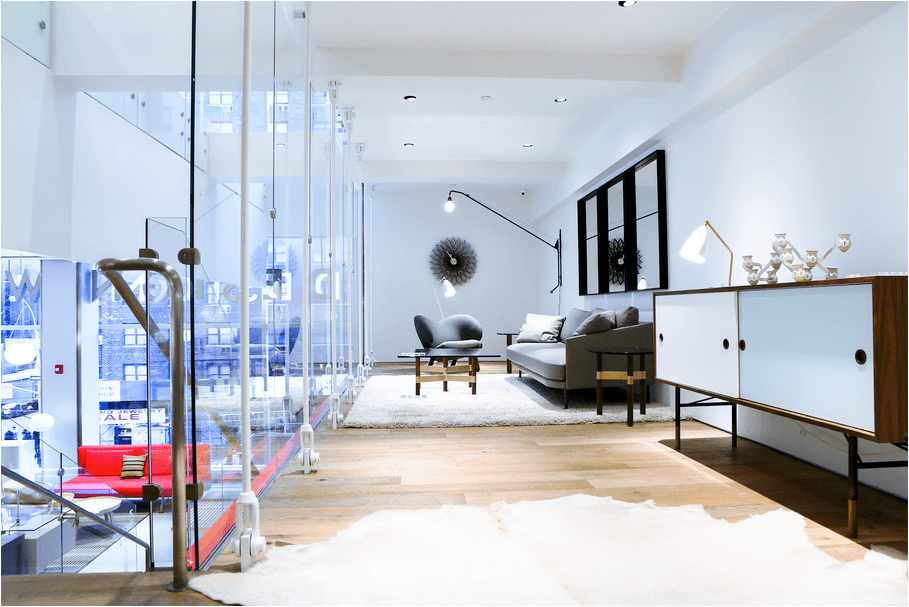 Design Within Reach, 57th Street
New York, New York
Client
Design Within Reach
Role
Design Architect, Interior Designer
Team
Structural Engineer: Robert Silman Associates; MEP: Rosini Engineering; Lighting: Light Studio LA
Type
Renovation
Program
Commercial Retail
Status
Completed 2017
Size
1290 sq. ft.
About the Project
The challenge was very clear at the 57th Street studio in New York. We had an incredibly small footprint at the ground level and then three full floors above occupied by Design Within Reach. The challenge was to draw people in and immediately give a sense of the large retail store above from this tiny space. We decided to open up the actual floor on each of the stories in the same footprint as the ground level. Attached to the wall between DWR and the space next door, beginning at the lowest level and running all the way up the side of the building, we created the "hanging apartment". Basically a large red box that hangs on the inside of the building, the view from the street is striking. Two full floors are glazed and set away from the main floor slabs and can be viewed while traveling up the building. The client visually experiences the apartment at every level.
In constructing the hanging apartment, DFA wanted to evoke the New York experience of looking into other people's living environments and riff on that voyeuristic aspect of the city where interiors are visible from building to building. By slicing off the side of the apartment, the space is dissected and opened, so the interior is visible as people inhabit it. A combination of watching and being watched, this aspect of the studio embodies a uniquely New York visual relationship of inside/outside.
An exciting aspect of the 57th Street studio exterior was the prominence of the building at the corner of 57th and 3rd Avenue in New York City and its visibility from a considerable distance. As a result, we utilized the double level to create large super graphics in the windows. Huge images were printed on the scrims and became oversized abstracted details of the furniture in each window. This effect added to the intrigue and artistry of what was inside this glass box.
Inspiration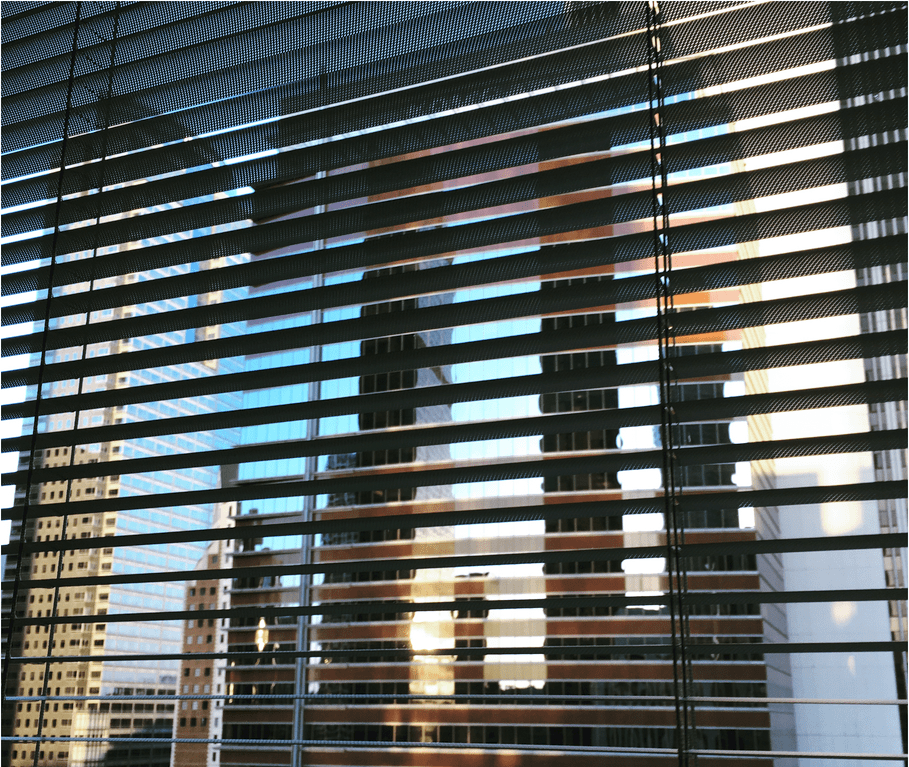 Drawings