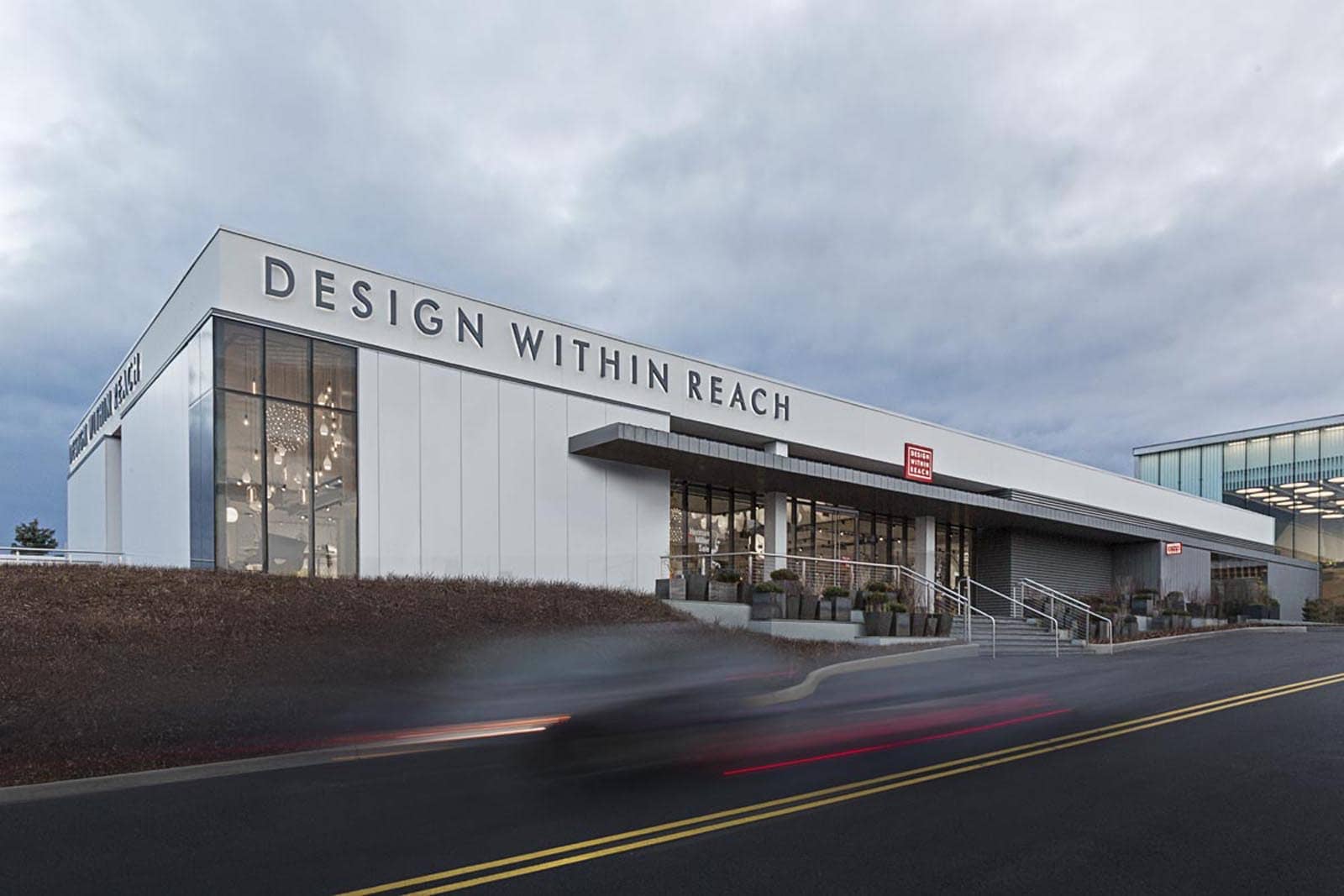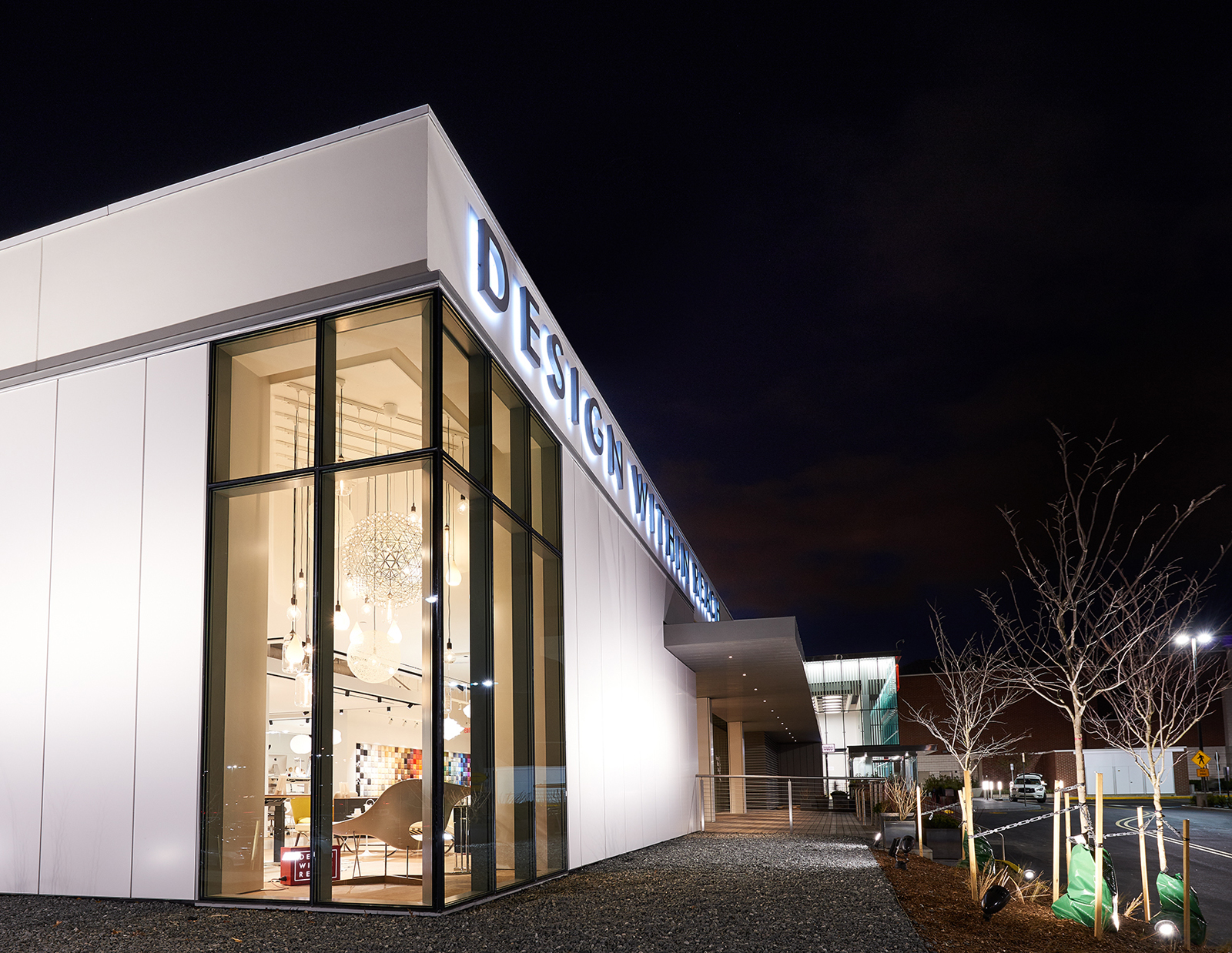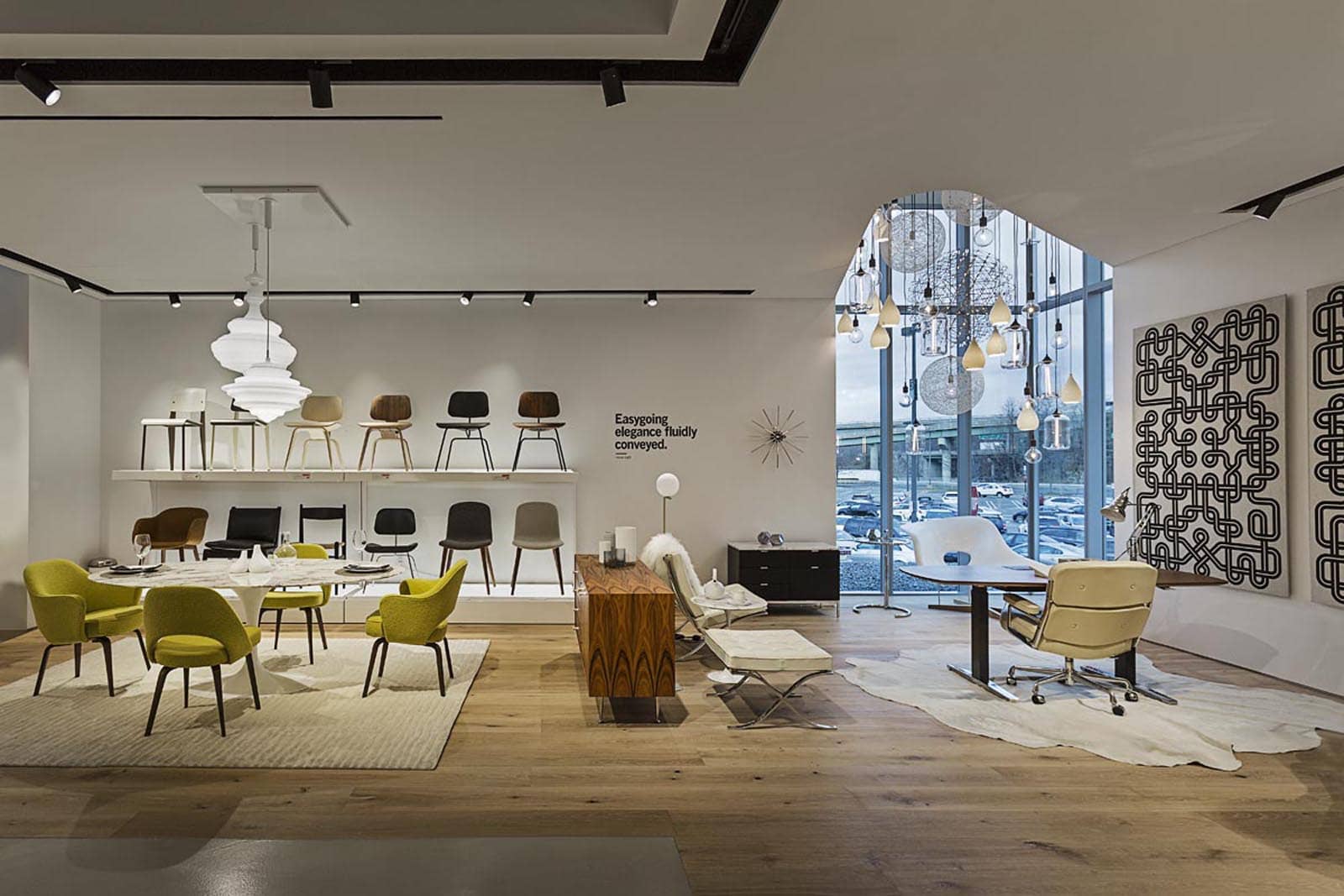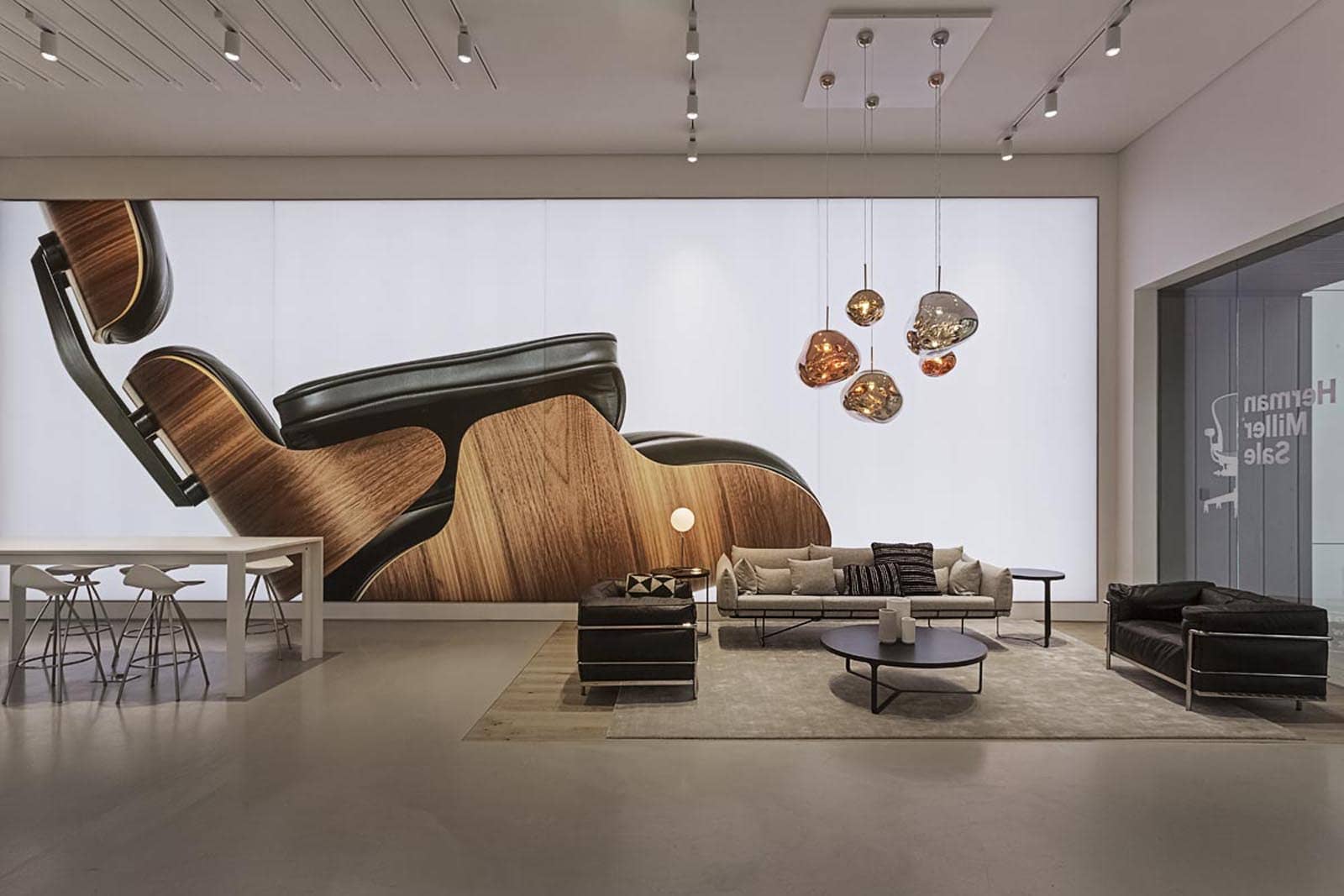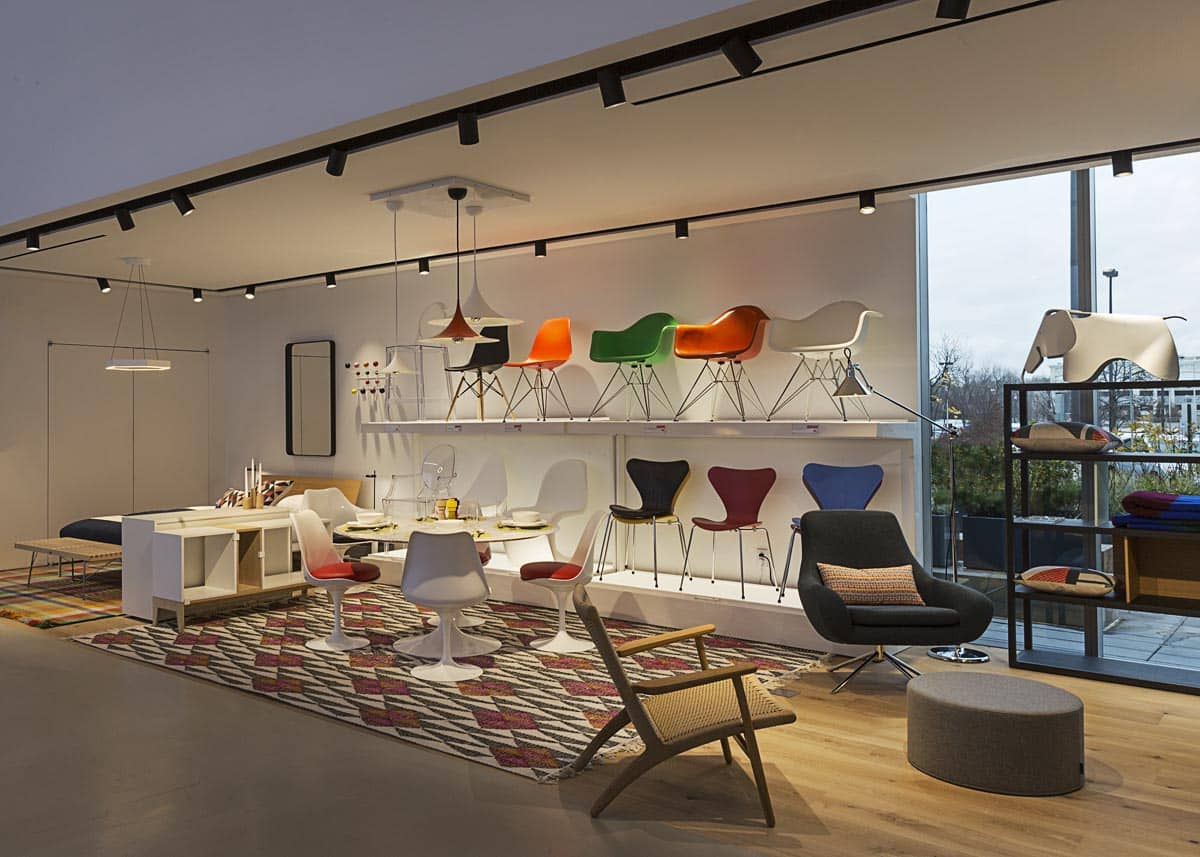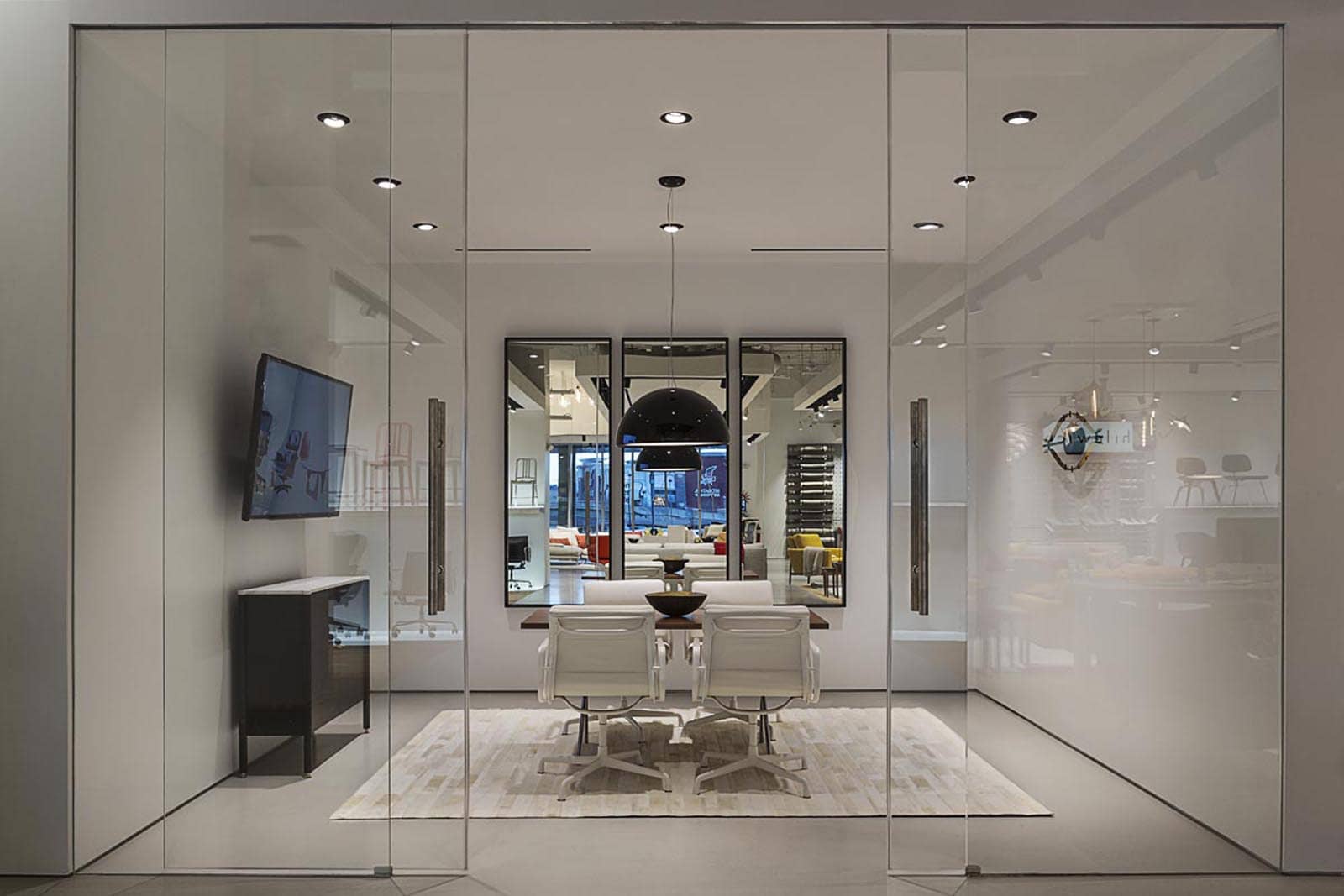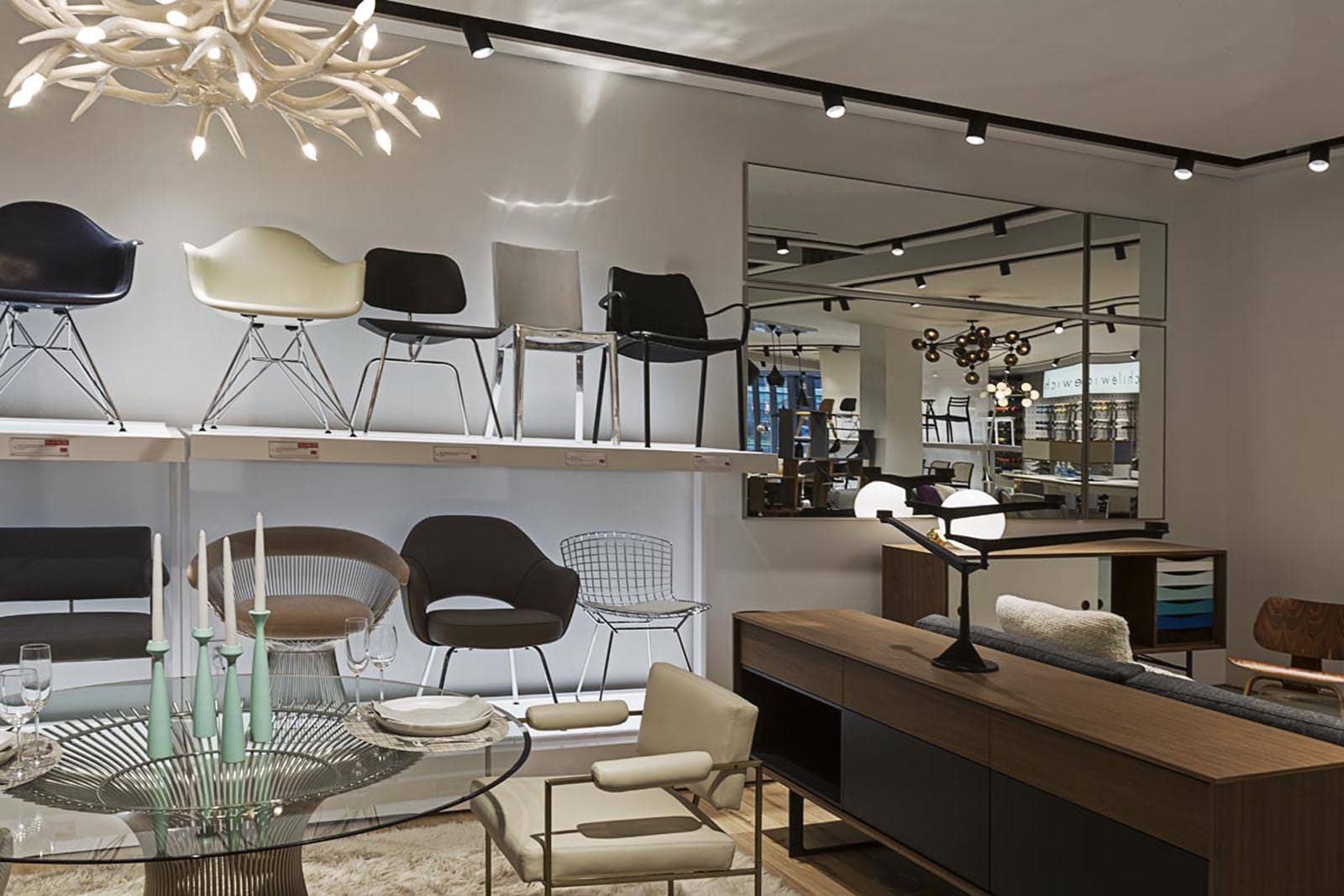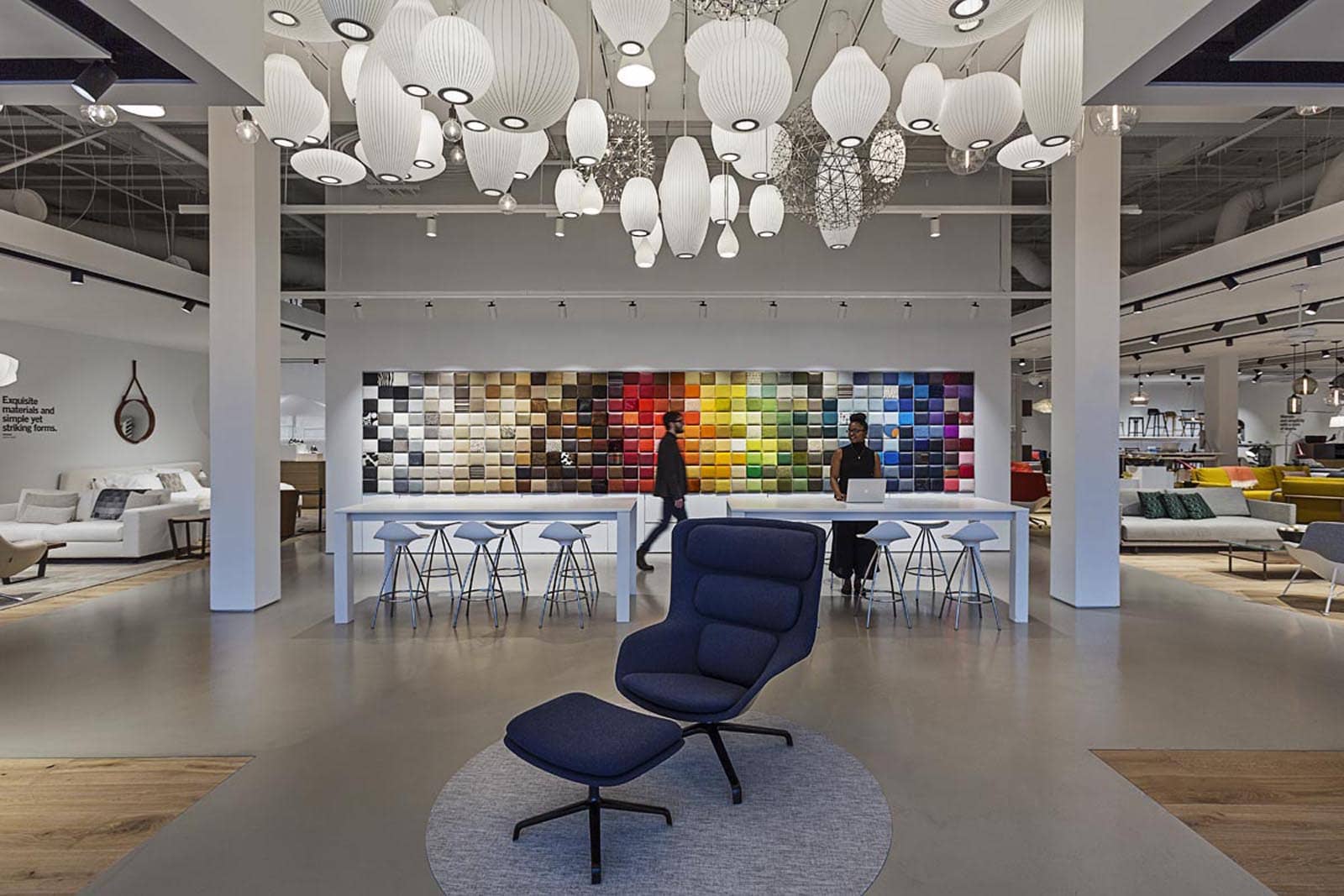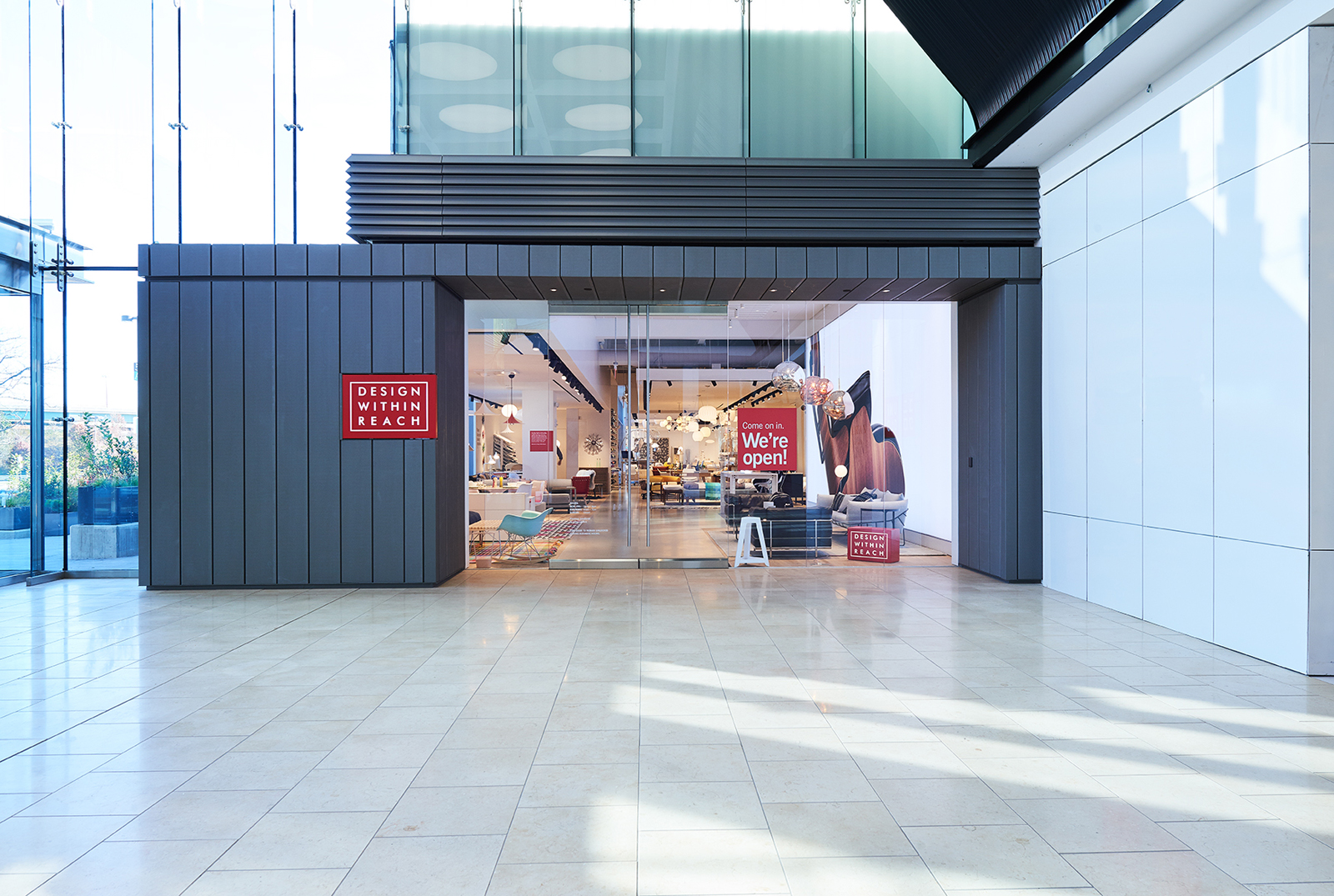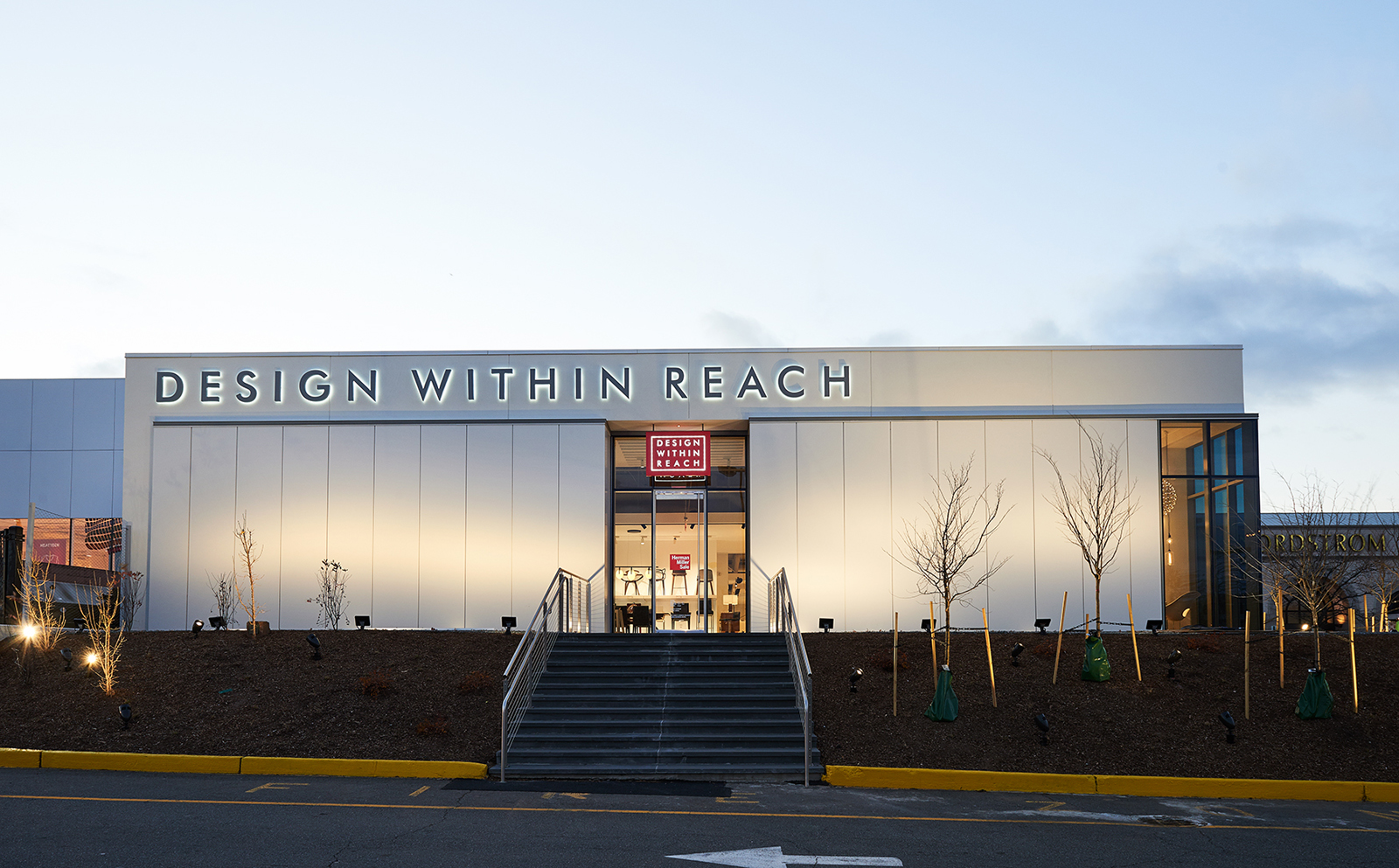 Design Within Reach, Paramus
Paramus, New Jersey
Client
Design Within Reach
Role
Design Architect, Interior Designer
Team
Civil Consultant: Page Consultants, INC; Structural: Active Design Group Engineering; MEP: Gausman & Moore; Lighting: Light Studio LA
Type
Renovation
Program
Commercial Retail
Status
Completed 2016
Size
12,500 sq. ft.
About the Project
The Paramus Design Within Reach studio is situated in a suburban shopping mall heavily trafficked by a diverse clientele  that mostly includes single family homeowners from the area.  DFA wanted to channel the residential feel of the local neighborhood to recreate the feeling of entering into a contemporary home while maintaining an elevated design that is the signature of Design Within Reach's branding.
The design walks a fine line in terms of  scale, feeling both domestic yet expansive.  For this project, the zinc component from San Francisco was again used.  The right side of the studio begins as a roofed, small zinc box and is residential in its proportions. On the opposite side of the studio, the design  language speaks to the large scale of a retail store. Three simple but elegant components make-up the design: the materiality of zinc, the louvered component that encapsulates the zinc block and the minimal, white paneled main structure.  The amount of glazing was controlled, so the few times clients see windows it feels like peeking into a high-end home.   There is a beautiful moment at the northeast corner, visible from the most heavily trafficked corner in New Jersey.  A secondary Light Cloud hangs in this corner window giving the impression of a lantern glowing from inside this "home".
As clients approach the Paramus studio, they have the sensation that the structure is situated at the peak of a gradual hill and elevated on a planted green plinth.    This tension enhances that horizontal quality of the structure as it is seen at a foreshortened angle.   Traveling up the first outdoor staircase, a shimmering light cloud is seen through the front doors, drawing the client into the space.  The front foyer features a Swatch Wall that brightens the space and acts as an art piece all on its own.
Inspired by the mid century modern homes of the Midwest, the Paramus studio is meant to evoke strength yet humility.  Looking to create an architecture that has clear reason and that is relatable.  Ultimately, we want clients to be intrigued and pleased by it.
Inspiration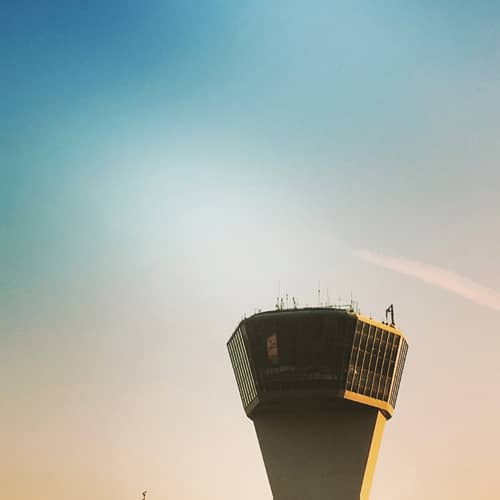 Drawings