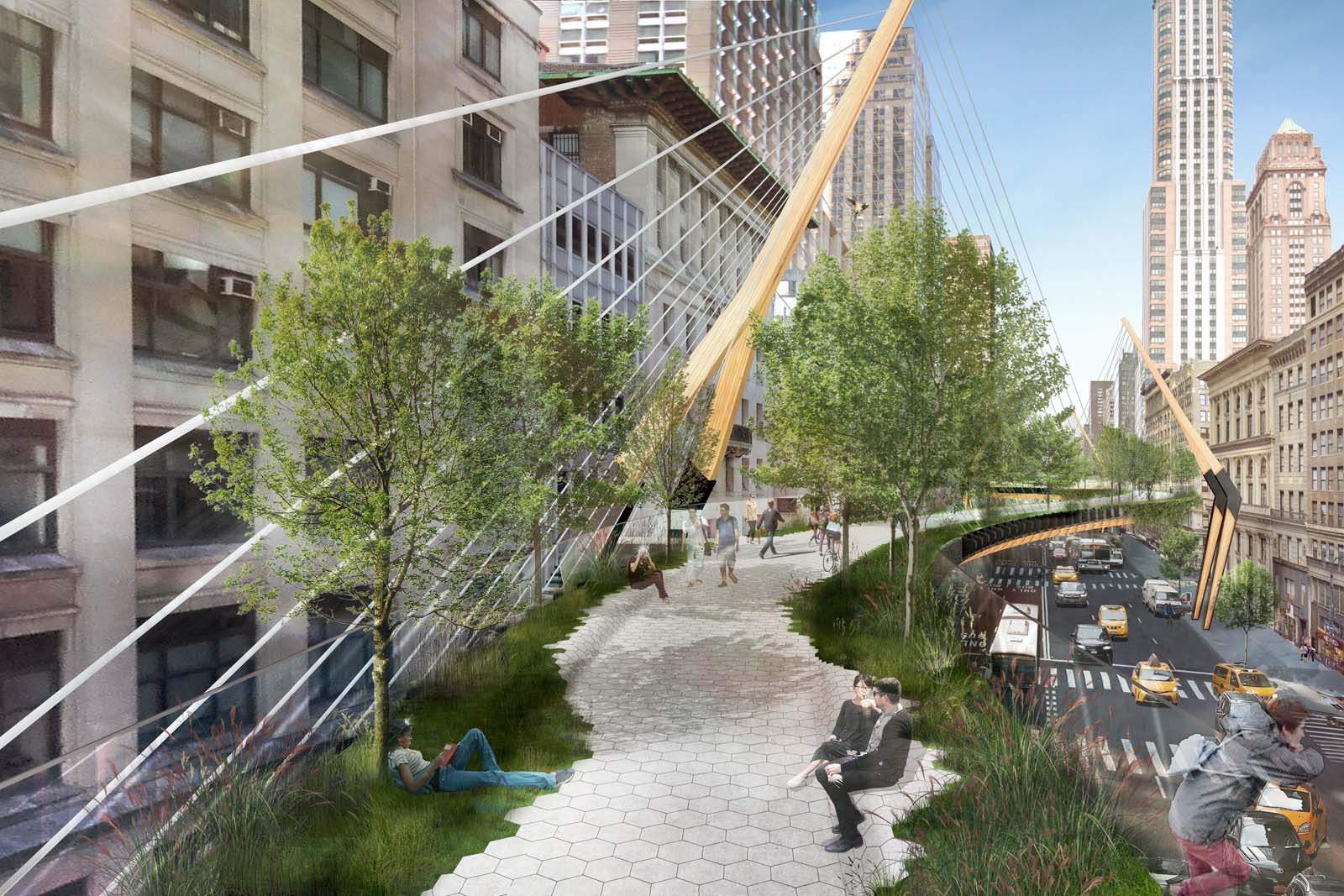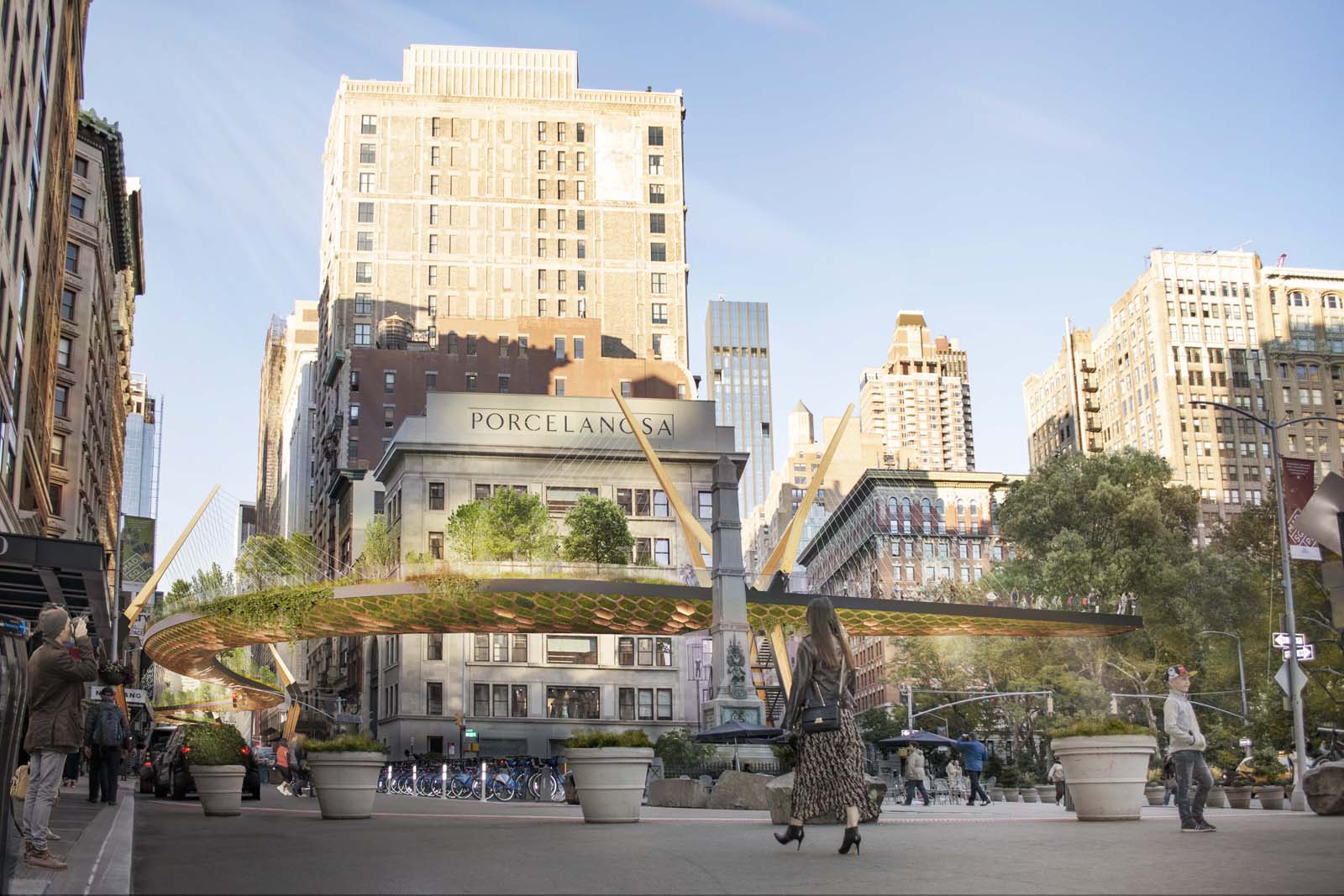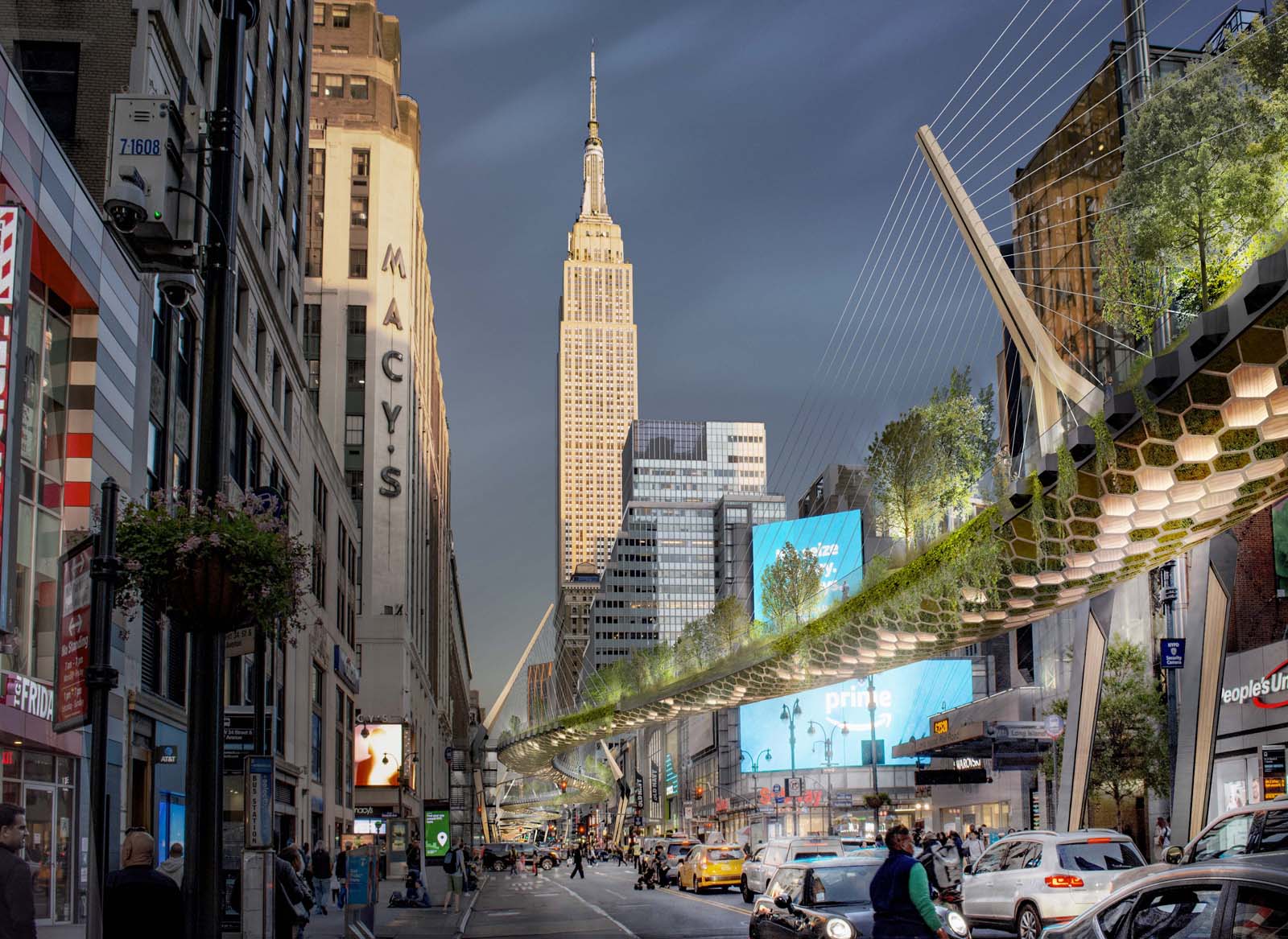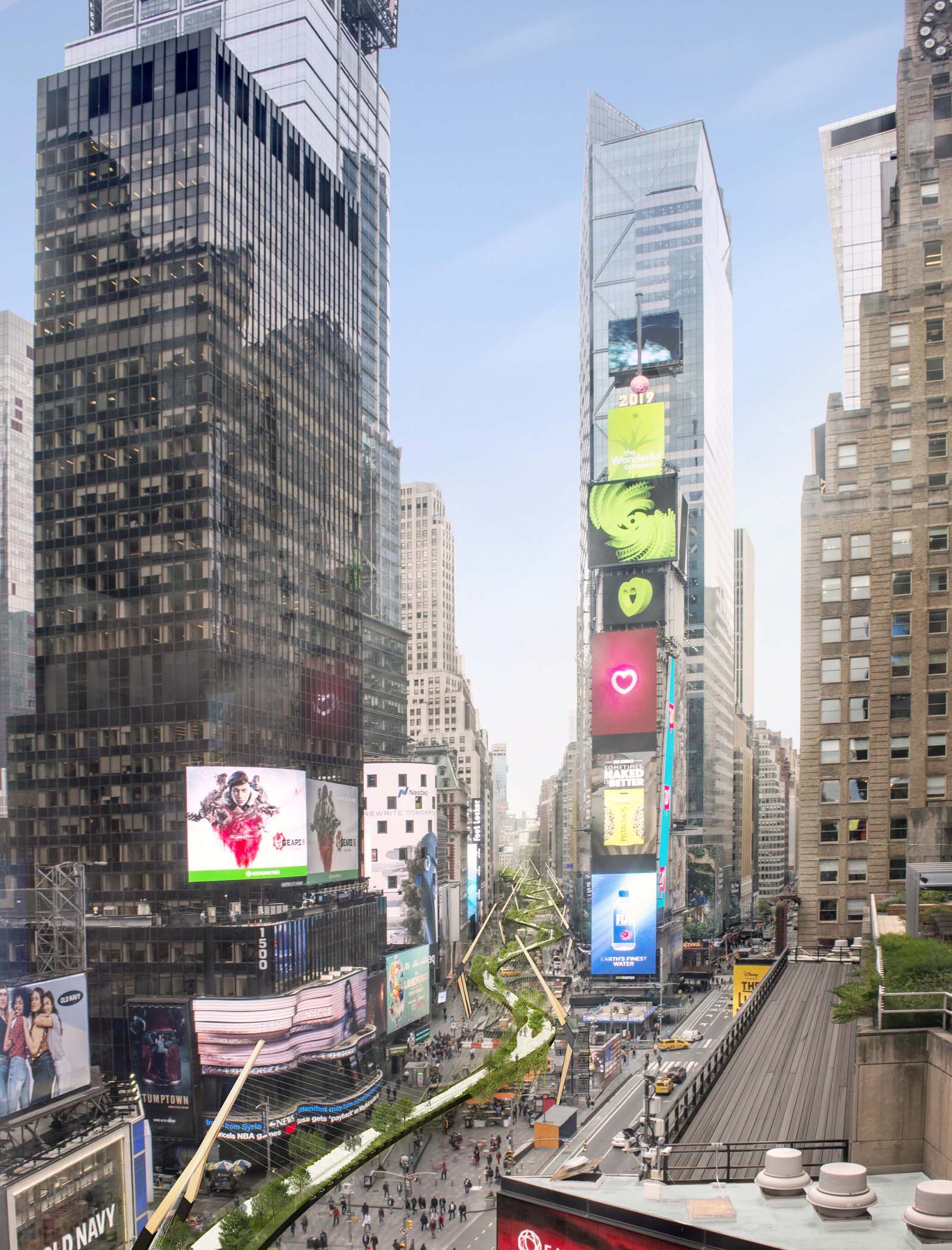 Sky Walk Pedestrian Walkway
Midtown Manhattan, New York
Role
Design Architect
Type
New Construction
Program
Public Space, Infrastructure
Status
Proposal 2019
About the Project
DFA, as its third conceptual project, has designed a proposal that would create a green pedestrianize walk way that would snake down Broadway from Madison Park all the way to Columbus Circle and from 34th street all the way up 5th avenue to 59th street Central Park South. Creating two green corridors that would be accessible from both subway level and street level at every other block – elevating pedestrians to 35 feet above the congested, overcrowded, streets below.
The walkway would be comprised of 70% wood construction (utilizing glue laminated timbers and cross laminated timber technology) and about 30% steel structure. This allows the design to be relatively light weight, flexible and easy to install. The design focused on being able to prefabricate repeatable sections of the walkway that could be installed during low traffic times relatively quickly.
Overcrowded streets and side walks are symptomatic of crowded cities these days.
DFA's proposal looks at giving the pedestrians a completely traffic free environment. One that is not interrupted by cars, bikes, delivery trucks, or intersections. The "Midtown Sky Walk" traverses predominantly through office and retail sectors; areas that experience the highest influx of pedestrians. New York Midtown is visited by millions of tourists each year and adds to the commuter daily influx – and exasperates the overcrowding. The Sky Walk is meant to relieve that and give pedestrians an oasis within the busiest part of the city.
Inspiration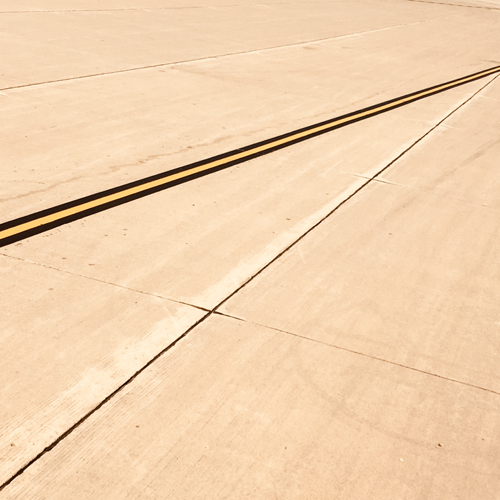 Drawings