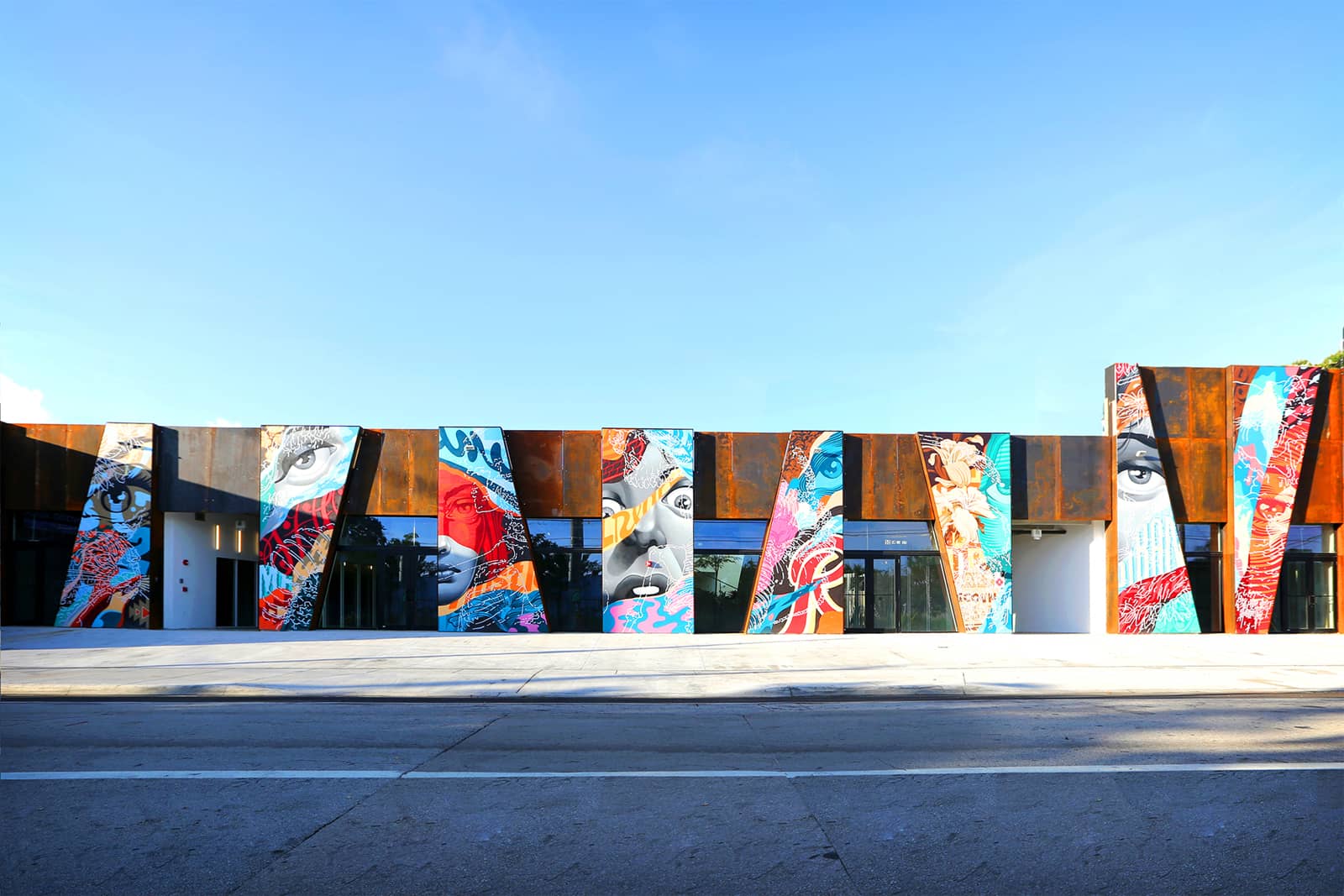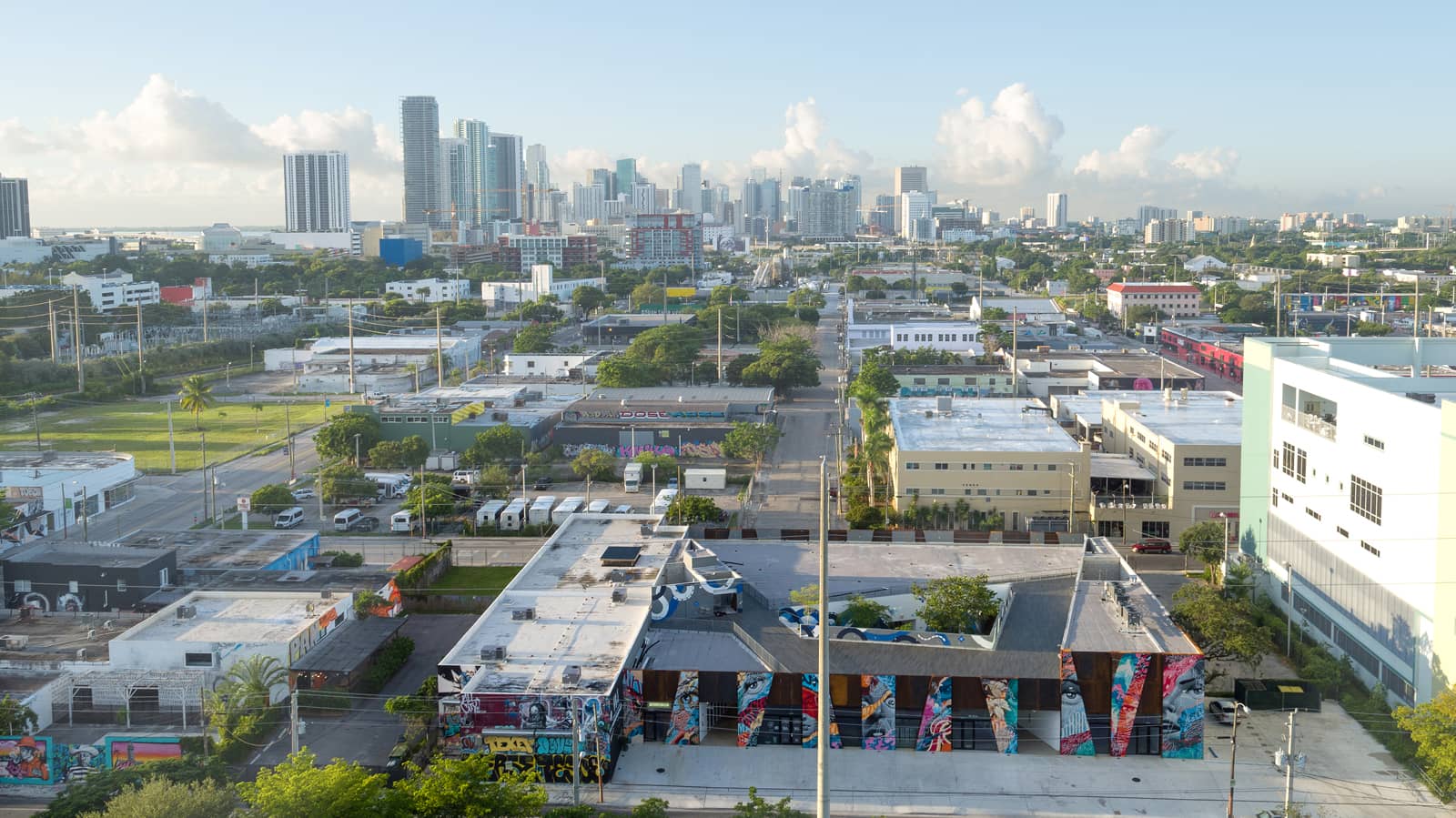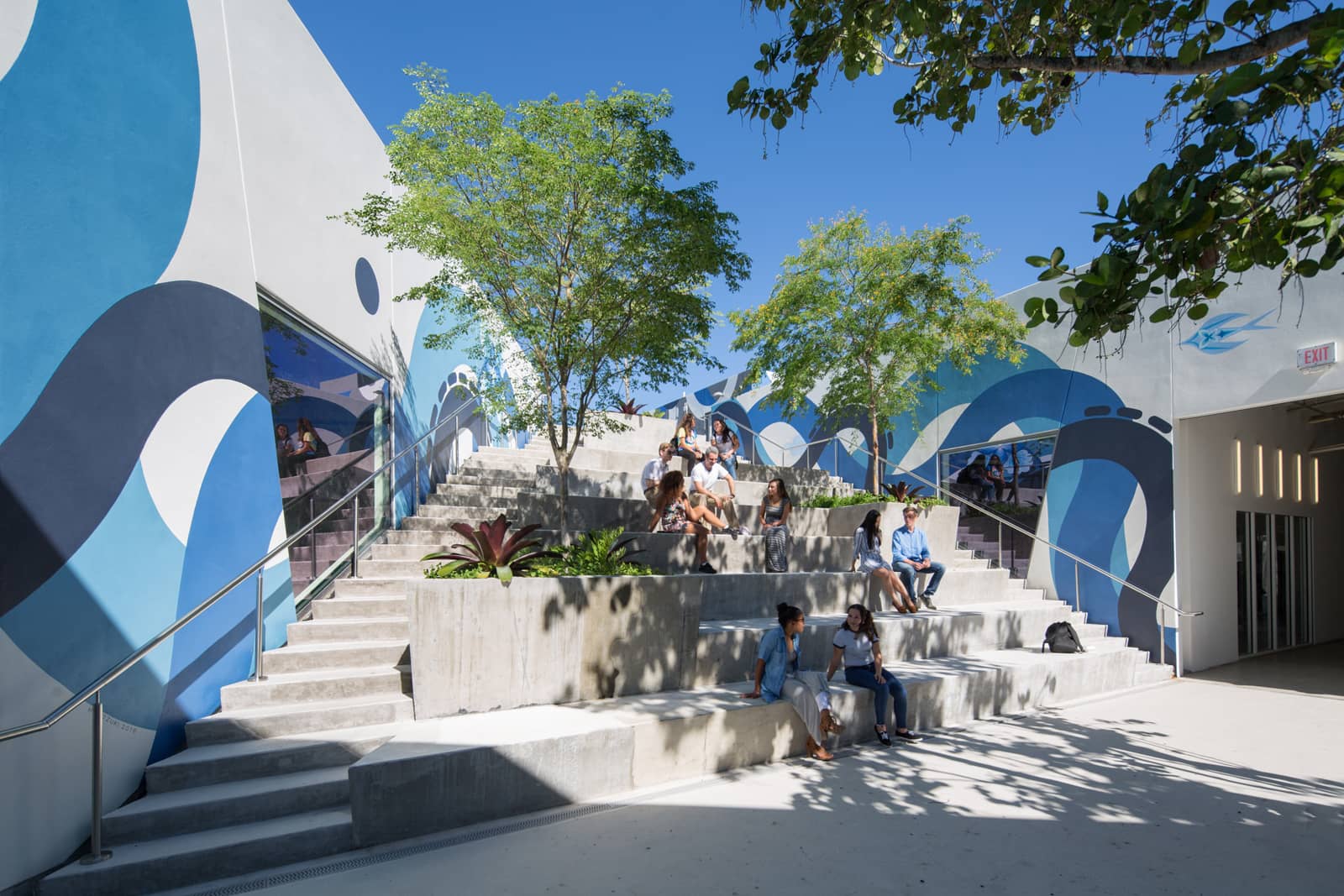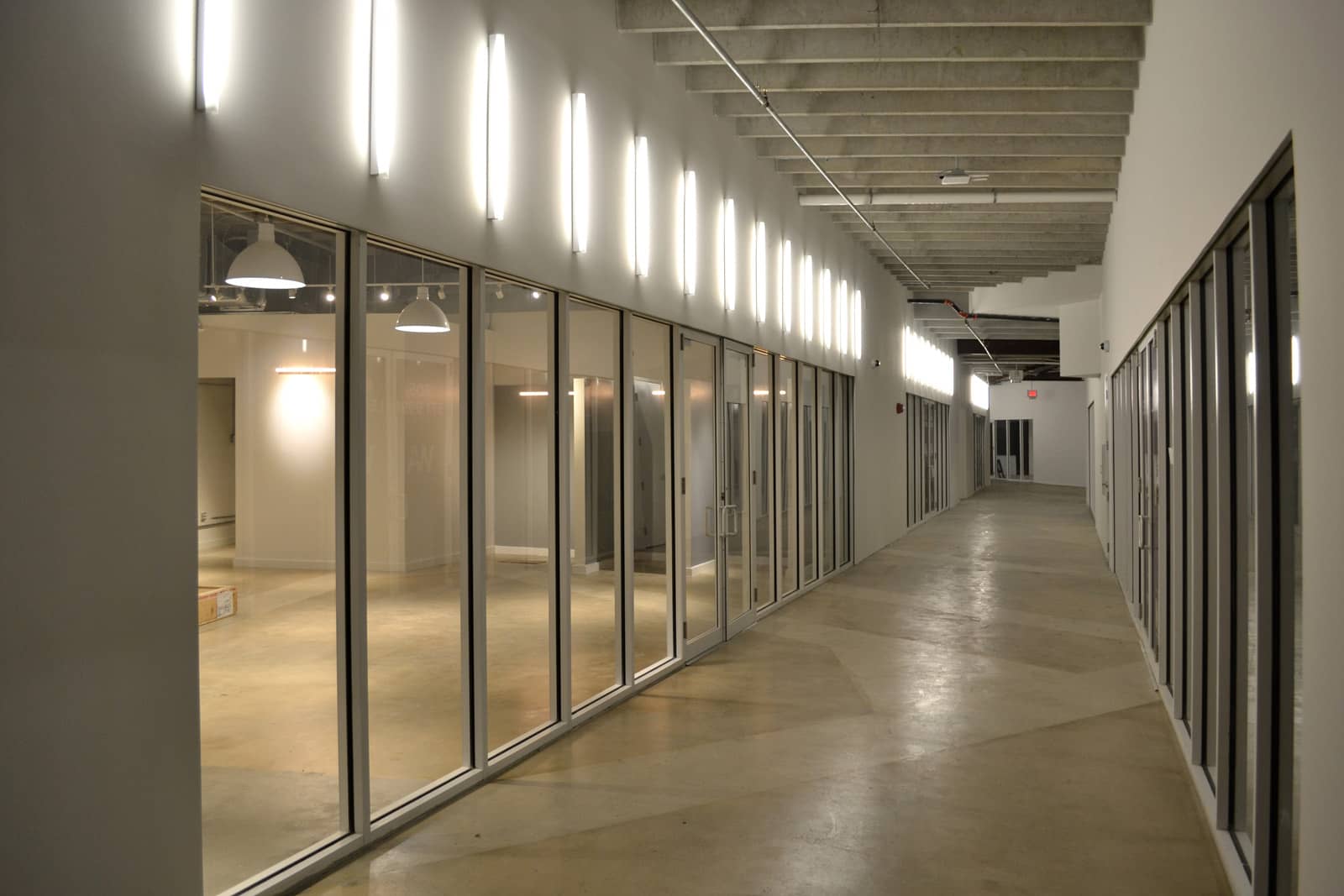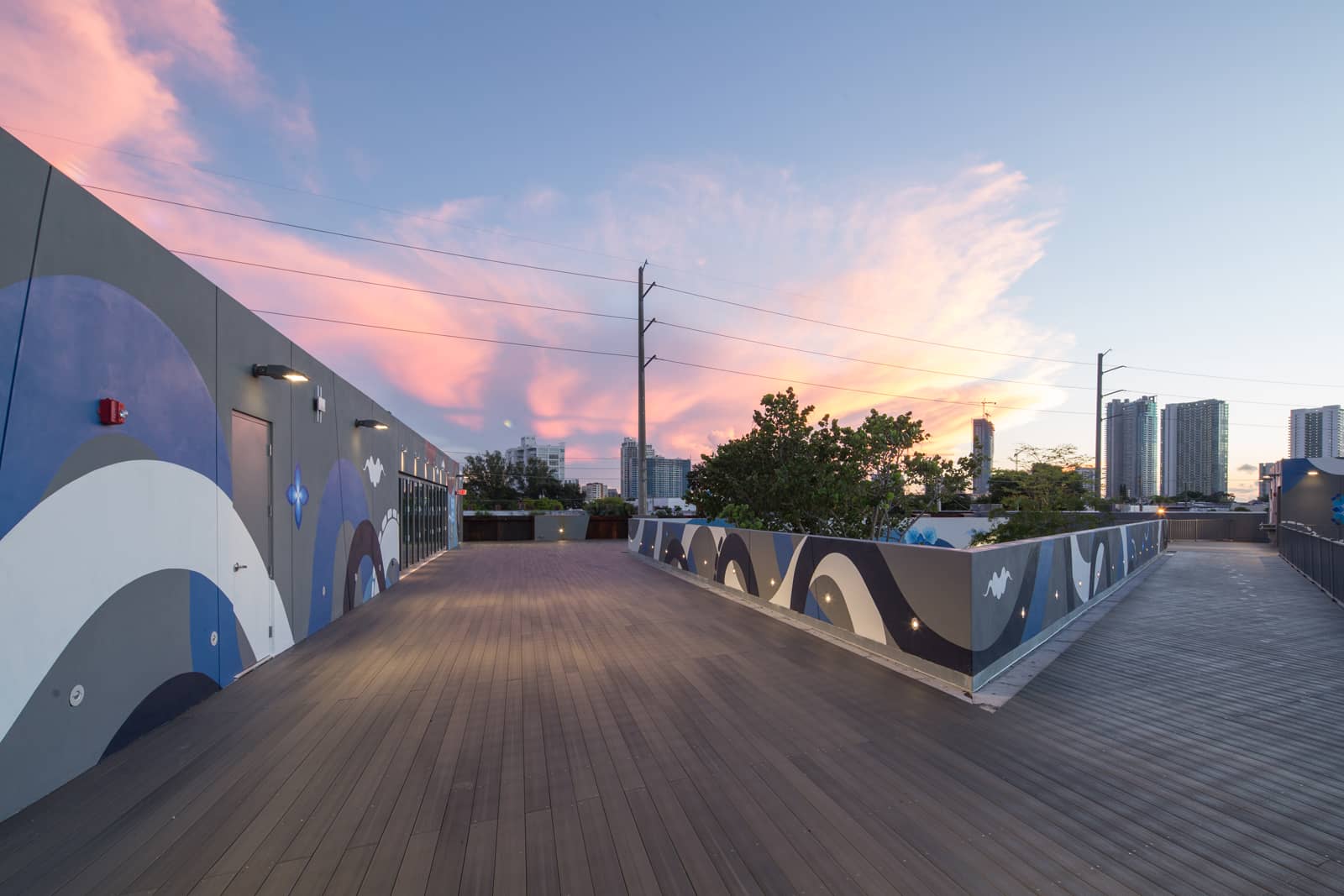 Wynwood Arcade
Miami, FL
Client
East End Capital
Role
Design Architect
Team
Executive Architect: Carl Levin, RA; Landscape Architect: Naturalficial; Consultants: Ocean Engineering; Structural: Robert Silman Associates; MEP: Henry Vidal & Associates, Inc.
Type
Adaptive Reuse
Program
Commercial Retail, Public Space
Status
Completed 2016
Size
23,434 sq. ft.
About the Project
DFA was commissioned to readapt three side-by-side warehouses into an unpredictable, dynamic commercial/retail destination that integrates open public space. The result is a dynamic, inspired hub for dining and shopping, as well as gathering and socializing. Studying existing site-circulation, DFA determined that the long blocks of the Wynwood neighborhood could be better connected using diagonal desire lines cutting through the site and introducing four shaded, retail-activated "streets" organized by these existing desire lines. The diags meet in the central trapezoidal open-air atrium, with a grand public stair offering hangout space and an organic way to discover the rooftop restaurant. A large canopied seagrape tree and three smaller trees in the atrium integrate landscape and provide shading. Rather than creating a neutral canvas for street art, DFA invited artist Tristan Eaton to create architecture in dialogue with art. His site-specific piece responds to the diagonal, playful facades.
Inspiration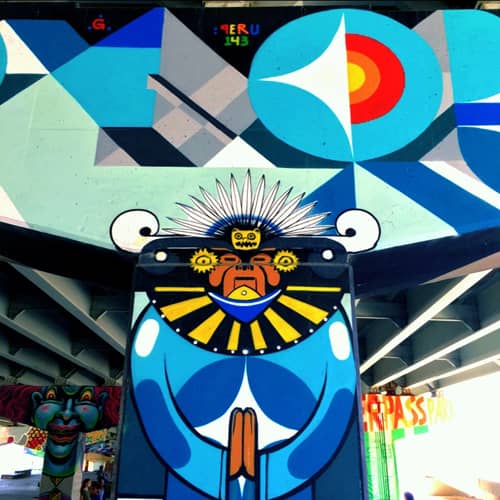 Drawings